Welcome to The Clarksville Tennis Association
....where you can find all things tennis in the Clarksville TN area.
WHAT's NEW ?
MONDAY NITE PICKUP TENNIS @ APSU North Courts starts 10/4 6-9pm (every Monday)
Questions? eMail TennisDonna@pm.me
Stay Active Videos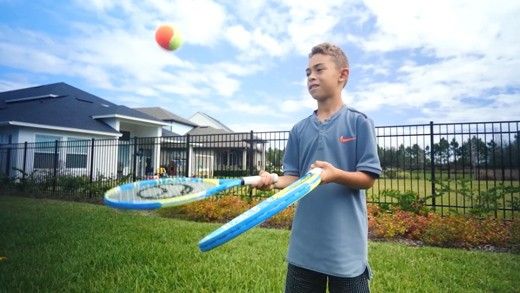 Try this activity at home or on the court to work on hand-eye coordination and control. To make it more challenging, try spreading your arms out wider or letting the ball bounce higher. Try to see how many you can get in 30 seconds.
No court to play on at home? No problem! Make your own net at home using regular items from around the house. Get creative, but make sure to ask for permission from your parent or guardian before using!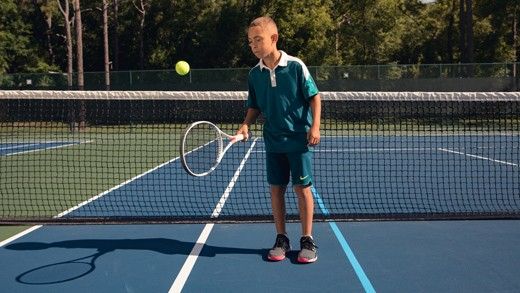 Edgies works on your grips, specifically a continental grip. Using your racquet with a continental grip, try and see how many times you can hit the ball using the outer edge of your racquet. You got this!
Latest news
Men's Super 8 Tournament Results
22 days ago
---
2021 Membership is just $10
The CTA Membership is required to play in CTA leagues and some sponsored events. The CTA membership is complimentary to current members of USTA. Another recently-added advantage of CTA membership is that CTA members may use the tennis courts at Austin Peay for no charge and may purchase Foy Center membership at a discounted rate. Foy Center membership entitles you to use all of their facilities, including the pool. See related "News" article for more details on using APSU tennis courts.
COST: $10 / year; No cost to current USTA members.