Welcome to The Clarksville Tennis Association
....where you can find all things tennis in the Clarksville TN area.
SUMMER RALLY CATS
SUMMER 2022 RALLY CATS & RALLY CATS PLUS
Rally Cats and Rally Cats Plus are introductory tennis programs for players ages 4 to 10 and ages 11 to 14.
Rally Cats: Ages 4-10, Monday afternoons (May 23, May 31, June 6, June 13, June 20 and June 27) from 4:30 p.m. to 5:30 p.m. at Swan Lake Tennis Complex. Team ID: 7042437622
Rallt Cats Plus: Ages 11 to 14, Monday evenings (May 23, May 31, Juen 6, June 13, June 20 and June 27) from 5:30 p.m. to 6:30 p.m. at Swan Lake Tennis Complex. This program follows ability and age appropriate curricula and uses orange and green dot tennis balls to make entry into tennis successful and fun for all! Team ID: 7042437625
PRICE for each 6-week session is $90
Swan Lake Tennis Complex is located at 2002 Sanders Road, Clarksville TN
REGISTER at www.RallyCatsTennis.com OR call 615-953-1694
Stay Active Videos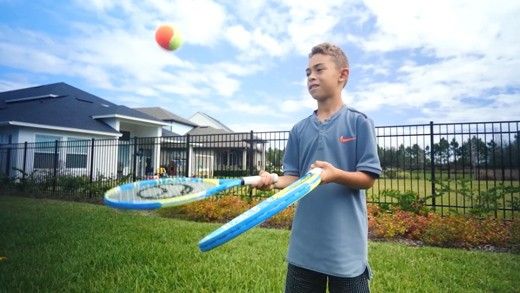 Try this activity at home or on the court to work on hand-eye coordination and control. To make it more challenging, try spreading your arms out wider or letting the ball bounce higher. Try to see how many you can get in 30 seconds.
No court to play on at home? No problem! Make your own net at home using regular items from around the house. Get creative, but make sure to ask for permission from your parent or guardian before using!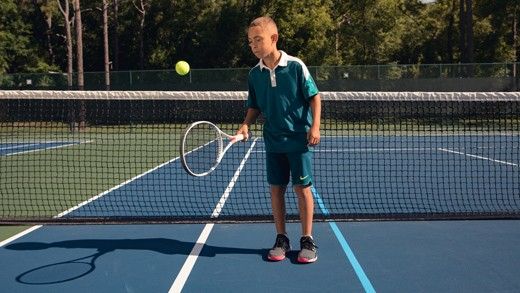 Edgies works on your grips, specifically a continental grip. Using your racquet with a continental grip, try and see how many times you can hit the ball using the outer edge of your racquet. You got this!
Latest news
The second session of the Thursday Night Doubles Ladder will start on July 14. Sign up now if you would like to play.
6 days ago
Leaf Chronicle 2022 All Area High School Girls Tennis Team
6 days ago
Tennis techniques: Service placement
16 days ago
---
2022 Membership is just $10
The CTA Membership is required to play in CTA leagues and some sponsored events. Another recently-added advantage of CTA membership is that CTA members may use the tennis courts at Austin Peay for no charge and may purchase Foy Center membership at a discounted rate. Foy Center membership entitles you to use all of their facilities, including the pool. See related "News" article for more details on using APSU tennis courts.
Note change in membership policy - Although we still encourage you to join USTA also and support their programs, CTA membership will no longer be "complimentary" with USTA membership.
COST: $10 / year