Welcome
Cape Fear Regional Tennis Foundation
About
The CFRTF is an volunteer 501(c )3 non-profit organization open to all Cape Fear residents. The CFRTF mission is to support the growth and development of the sport of tennis in the region. CFRTF works to make tennis accessible to the community through programs and education. CFRTF partners with the United States Tennis Association, the USTA Southern Section and USTA North Carolina to further the game of tennis.
The CFRTF depends on donations and volunteers to continue its mission. Please consider helping today. Donate Now.
The Cape Fear Regional Tennis Foundation was established more than 20 years ago to promote tennis in the Fayetteville, NC (Cumberland County) area. The organization has now expanded coverage to promote tennis in the Sandhills region including Cumberland, Moore, Lee, Hoke, Robeson, Sampson, Montgomery, Richmond, Scotland, Anson, Stanly counties and Ft.Bragg NC. This sponsorship includes USTA Adult and Junior events throughout the area.
The Cape Fear Regional Tennis Foundation is a volunteer based, non-profit organization that needs tennis enthusiasts to help us accomplish our goal of bringing tennis into the lives of as many people as possible.
---
Board of Directors:
President - Robert Johnson
Vice President - Glenn Smith
Secretary - Mary Flagg Haugh
Treasurer - Ben Fortich
---
Mailing Address:
Cape Fear Regional Tennis Foundation
PO Box 8062
Fayetteville, NC 28311
---
Applications (Accepted annually) (Deadline Extened To November 21st 7:00PM):
Try Tennis Instructor - Apply Here
Tournament Director - Apply Here
Local League Coordinator (LLC) - Apply Here
---
If you are interested in volunteering or donating, please contact us.
Stay Active Videos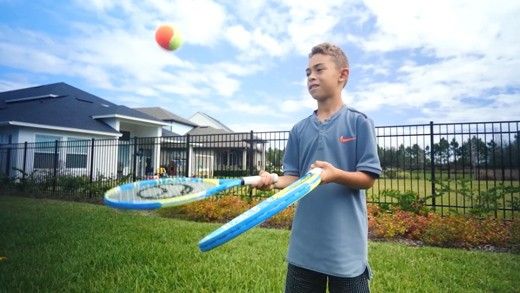 Try this activity at home or on the court to work on hand-eye coordination and control. To make it more challenging, try spreading your arms out wider or letting the ball bounce higher. Try to see how many you can get in 30 seconds.
No court to play on at home? No problem! Make your own net at home using regular items from around the house. Get creative, but make sure to ask for permission from your parent or guardian before using!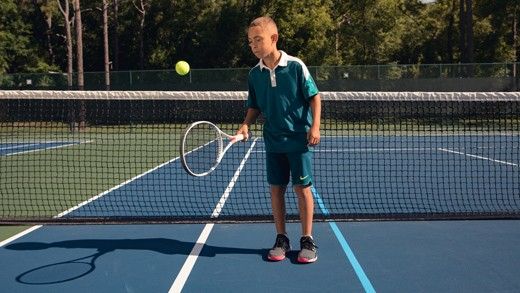 Edgies works on your grips, specifically a continental grip. Using your racquet with a continental grip, try and see how many times you can hit the ball using the outer edge of your racquet. You got this!
Latest news
The Cape Fear Regional Tennis Foundation is accepting board applications! Click on the link to complete your application. The deadline is November 1s...
about a month ago
USTA Junior Team Tennis - Season of local team-based match play. Gain match experience, develop skills, focus on team results.
2 months ago
Click on the link to read the CFRTF 2023 Fall Newsletter: Click here To View The Online 2023 Fall Newsletter
2 months ago
---