About
The FTA is an all-volunteer 501(c)3 non-profit organization open to all Florence area residents.
The Florence Tennis Association depends on donations from members of our to continue its mission. Please consider donating today. Donate now
The mission of the FTA is to support the growth and development of the sport of tennis. The FTA works to serve the community as a good corporate citizen and to make tennis accessible to everyone. The FTA works closely with the United States Tennis Association, the USTA Southern Section and USTA South Carolina.
Ron James Youth Tennis Program
The Ron James Youth Tennis Program, named in honor of beloved Florence tennis pro and FTA stalwart Ron James, who died in 2019, is designed to bring tennis into the lives of hundreds of underserved area children between the ages of 6 and 18. These programs young people learn essential life skills and improve their grades. The RJYTP will use tennis to teach them the value of good sportsmanship, fitness, and the fun side of athletics. The ultimate goal is to give young men and women the skills and encouragement they will need to do well in school and in life. Learn more about the Ron James Youth Tennis Program.
Stay Active Videos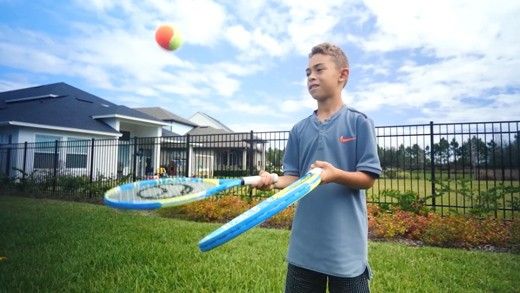 Try this activity at home or on the court to work on hand-eye coordination and control. To make it more challenging, try spreading your arms out wider or letting the ball bounce higher. Try to see how many you can get in 30 seconds.
No court to play on at home? No problem! Make your own net at home using regular items from around the house. Get creative, but make sure to ask for permission from your parent or guardian before using!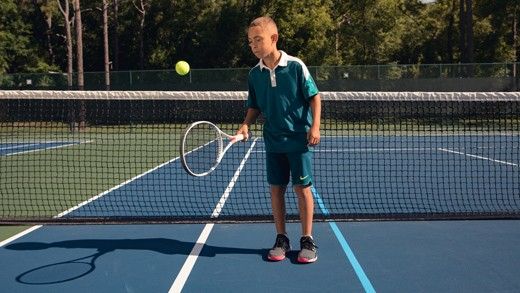 Edgies works on your grips, specifically a continental grip. Using your racquet with a continental grip, try and see how many times you can hit the ball using the outer edge of your racquet. You got this!
Latest news
PD 7.5 (40+) Ladies win Southern Combo Sectionals Championship
12 months ago
Ebenezer's 6.0 Mixed Team Wins State Championship
about a year ago
---