Bluegrass Tennis Association
Sign Up for some Halloween Fun!
Introduction
The Bluegrass Tennis Association is a non-profit United States Tennis Association sponsored Community Tennis Association that was founded in 2001. Its goals include the promotion of tennis in Central Kentucky through adult and junior programs for all ability levels. It works with current tennis programs to help expand tennis participation and helps to develop new tennis programs with interested organizations.
Bluegrass Tennis Association (BTA) is partnering with Bluegrass Racquet Club for Halloween Tennis Events. Details for each event and registration listed below!
** Tennis Clinic with some Halloween fun
Embracing All Abilities **
Date: Monday, October 30th Time: 1:00 PM - 2:00 PM
Location: Bluegrass Racquet Club
151 Brannon Meadow Way, Nicholasville, KY
🎾 Join us for a "Embracing All Abilities" Spooky Smash Tennis Clinic, we celebrate the love of tennis with open arms to individuals of all ages and abilities. Whether you're an experienced player or new to the game, this clinic is designed for you.
🌟 What to Expect: - Tailored instruction to meet your unique needs - A welcoming and inclusive environment - Learn, play, and have fun with tennis - All equipment provided 🎉 Best of all, it's FREE! 🎉 📌 Register Online: [Registration Link] Don't miss this fantastic opportunity to discover the joy of tennis, make new friends, and embrace your abilities on the court.
To Register Click Here: https://playtennis.usta.com/lextennis/BookClass/4d834ca8-9751-4684-ab82-cf7fc307e4c7
For more information or assistance with registration, please contact: Christy Herring 859.536.6323. We can't wait to see you on the tennis court!
Stay Active Videos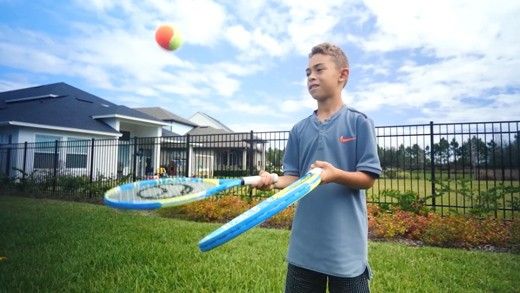 Try this activity at home or on the court to work on hand-eye coordination and control. To make it more challenging, try spreading your arms out wider or letting the ball bounce higher. Try to see how many you can get in 30 seconds.
No court to play on at home? No problem! Make your own net at home using regular items from around the house. Get creative, but make sure to ask for permission from your parent or guardian before using!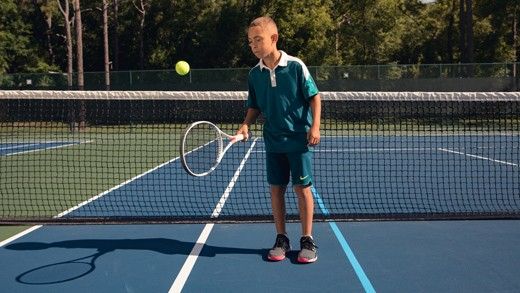 Edgies works on your grips, specifically a continental grip. Using your racquet with a continental grip, try and see how many times you can hit the ball using the outer edge of your racquet. You got this!
---
Our Partner