Evansville Tennis Center
Where Players Become Champions
Covid-19
ETC is open and operating. We will continue to follow local and state guidlines to ensure the safest enviroment for our players. Players, families and spectators are required to wear face coverings at all times when they are not on court.
Respectfully,
ECTA Management Committee
Brian Poynter – GM/Executive Director
Evansville Tennis Center
Evansville Tennis Center (ETC) is community friendly, offering Junior, Indiividual, and Family memberships. Most of our Junior and Adult classes and programs are open to members (at a discounted rate) and non-members.
We offer Junior programming ranging from young beginner ages 4-6 to middle and high school team players, to the college bound high school players. ETC Juniors have advanced to play at the college level at Xavier, Butler, Austin Peay, MIT, Florida, IUPUI, and others.
ETC coordinates both USTA and non-sanctioned Adult leagues each year. We also offer adult Drill N' Play clinics for all adults. Our TennisFit class is a fun, energeticm and social class offered free to Adult memebers.
If tennis isn't the sport for you, ETC also provdes pickleball. Come join in on all the fun with America's fastest growing sport. Pickleball members and non-members can participate in the weekly open court sessions and leagues.
Stay Active Videos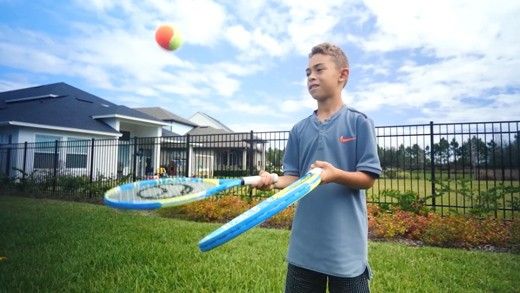 Try this activity at home or on the court to work on hand-eye coordination and control. To make it more challenging, try spreading your arms out wider or letting the ball bounce higher. Try to see how many you can get in 30 seconds.
No court to play on at home? No problem! Make your own net at home using regular items from around the house. Get creative, but make sure to ask for permission from your parent or guardian before using!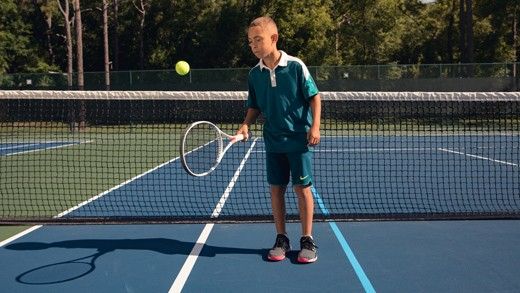 Edgies works on your grips, specifically a continental grip. Using your racquet with a continental grip, try and see how many times you can hit the ball using the outer edge of your racquet. You got this!
Latest news
We are looking forward to 2021! Check out our latest newsletter.
4 months ago
A new date has been set for the 12th annual ECTA dinner and auction.
12 months ago
Our Director of High Performance, Ryan McDaniel wins multiple industry awards.
about a year ago
---
Become A Member Today
Here at the Evansville Tennis Center, we offer several membership packages, which include several perks. We offer junior, adult, family and pickleball membership at a low cost.
Members and non-members are both welcome to use our facility. Members are allowed to reserve a court one week in advance, while non-members may only book three days in advance.
ETC member benefits include:
Free Walk on Court Time (Juniors Only)
20 % off Junior and Adult Classes
Unlimited Private Lessons
20% off Pro Shop items
Multiple Child Discounts
Permanent Court Time
Free TennisFit (Adults Only)
And More!