Upper Piedmont Tennis Association
League Updates and Announcements
About UPTA
UPTA is in Upstate S.C. and runs USTA Adult League Tennis. USTA League Tennis is the world's largest recreational tennis league providing organized, structured team matches for all ability levels. The program is open to women and men 18 years of age and older and features a local, state, and sectional championship and culminates in a national championship in each skill level (2.5-5.0).
DIVERSITY STATEMENT
We, the UPTA Tennis Association and UPTA Foundation, recognize that diversity is absolutely essential to achieving our mission which is, in part, "To promote interest in the game of tennis." For us diversity is the existence of many unique individuals in the community. This includes men and women from different nations, cultures, ethnic groups, generations, backgrounds, skills, abilities and all of the other unique differences that make each of us who we are. As an Association, we are commited to fostering a tennis environment that is more inclusive, to achieving greater diversity within our tennis community, and to inspire men and women from diverse backgrounds, generations, and skill levels to patricipate in the sport of tennis.
Stay Active Videos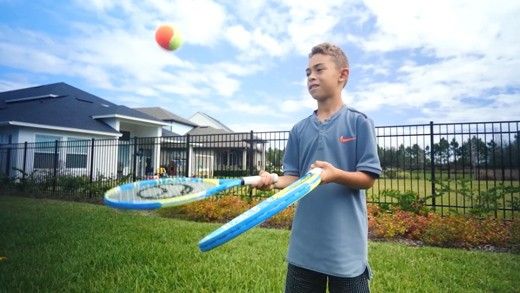 Try this activity at home or on the court to work on hand-eye coordination and control. To make it more challenging, try spreading your arms out wider or letting the ball bounce higher. Try to see how many you can get in 30 seconds.
No court to play on at home? No problem! Make your own net at home using regular items from around the house. Get creative, but make sure to ask for permission from your parent or guardian before using!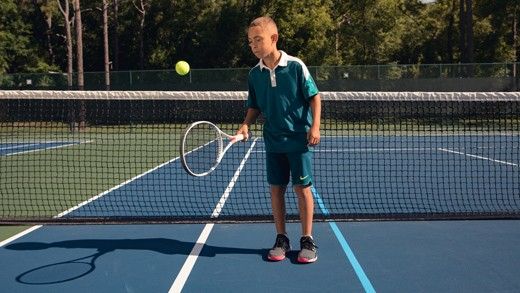 Edgies works on your grips, specifically a continental grip. Using your racquet with a continental grip, try and see how many times you can hit the ball using the outer edge of your racquet. You got this!
---